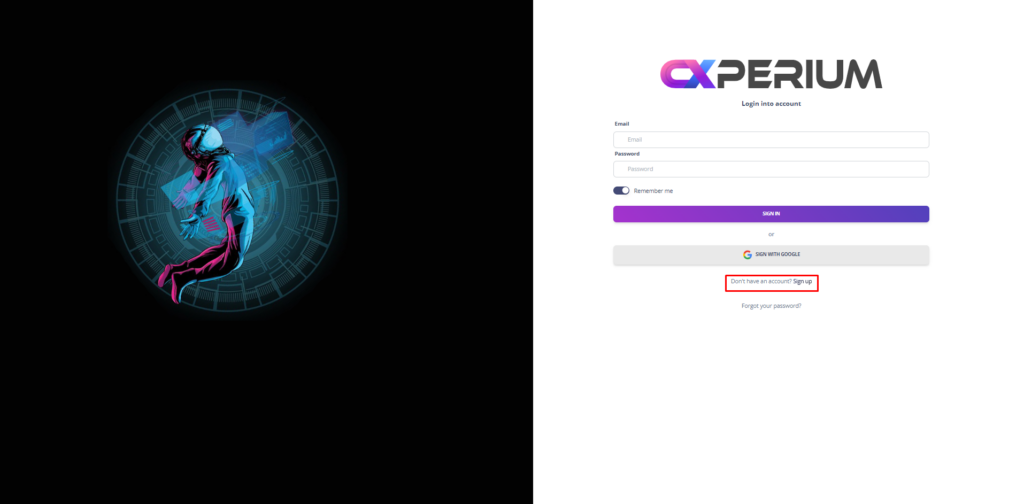 If you do not have any of the above login methods, you need to click on the "Sign Up" Button shown in the red area in the image and create a new account.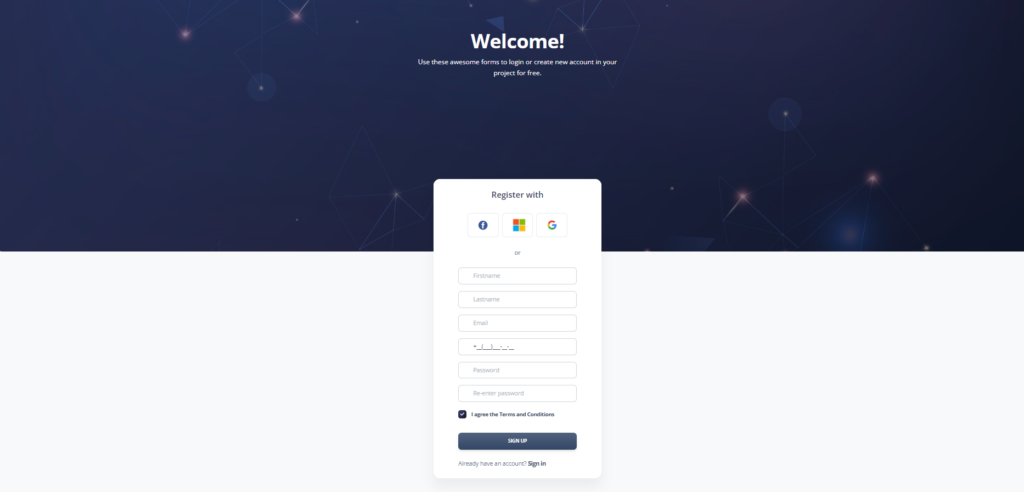 After clicking the "Sign Up" button, the New Account creation screen will welcome us. After filling in all the relevant fields, you can click on the "SIGN UP" Button and create your Cxperium account.

There is only one step left. After clicking on the verification link sent to the e-mail address, you will have completed all the steps and created an account.