In Survety Template, you can choose a template according to your specific goal and edit the template. All you need is choosing a template and import it!
Click the "Survey Template" to choose your templates

You will see the survey templates on the screen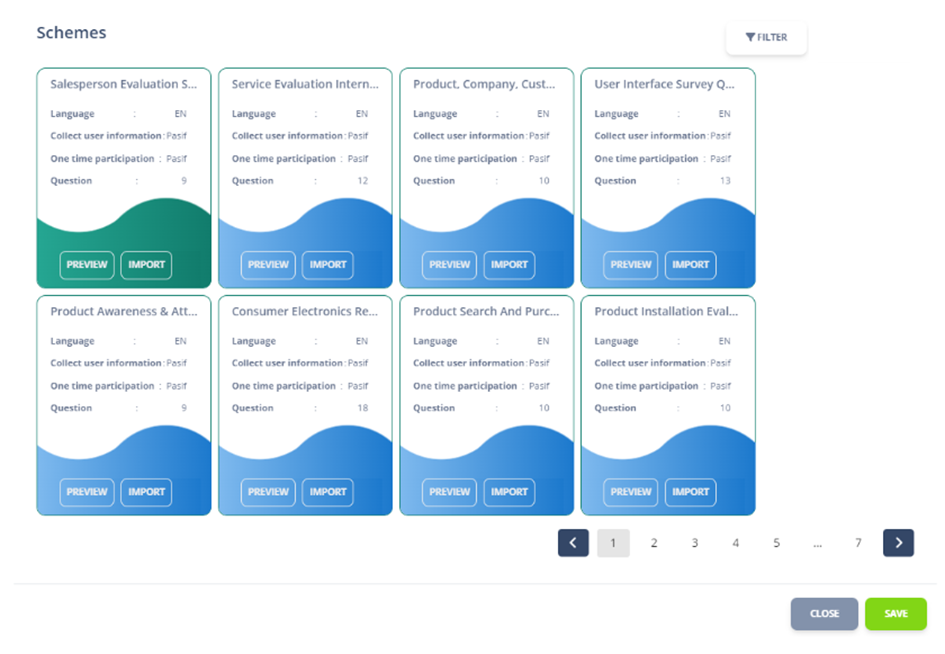 After you choosing a template and preview it, you will see "Survey Edit Screen". In this section, you can add new question to your survey template, delete and change the settings such as "Add GDPR".