You can manage user permissions and roles via Permissions
Click the "Permission" by clickling the related button at the sidebar.

User Permissions
User permission provides to edit users. You can add new users and give them roles

Creating a User

Fill the necessary informations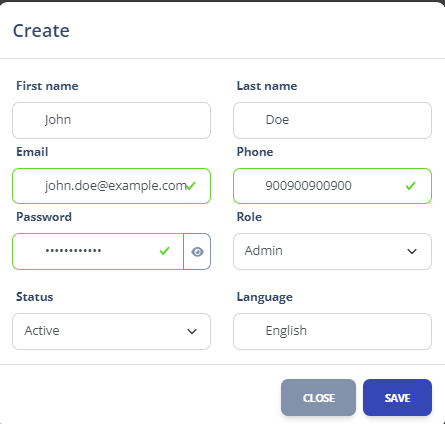 You will clarify the "Role" in Role Section
Roles Permission
Roles provide to manage permission by creating roles. In this section, you can create a role and edit the permission of roles. When you add a user in a role in the user section, the user will have limits as much as its role. Roles mostly represent the department in a company, all departments have different roles and unique abilities and limits.

Creating a Role

Give a name to Role and Save It.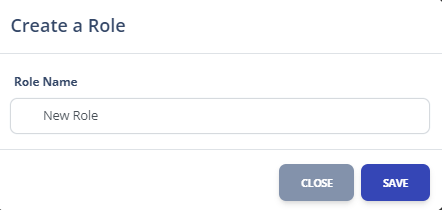 Once you save the role, you will redirect to you Permission Pages. Permission can only changed on the Roles.
CRM Permission

Ticket Permissions

Tags Permissions

Survey Permissions